We seek a balance between art and technology, form and function, beauty and purpose, vision and result.

We are an independent firm of architects, planners and engineers offering a broad range of professional services including architectural and interior design, 3D visualization and animation. By the creativity of architects, proficiency of engineers and sense of artists, we focus on creating distinctive buildings that fuse functionality with superior aesthetic.
Our Services
We provide a broad range of architectural services either online or direct. We serve clients by listening to their concerns, understanding their goals, and sharing in their vision, then developing design solutions that respond to their business objectives .. and always we keep it professional, clear and efficient..!
How We Do It?!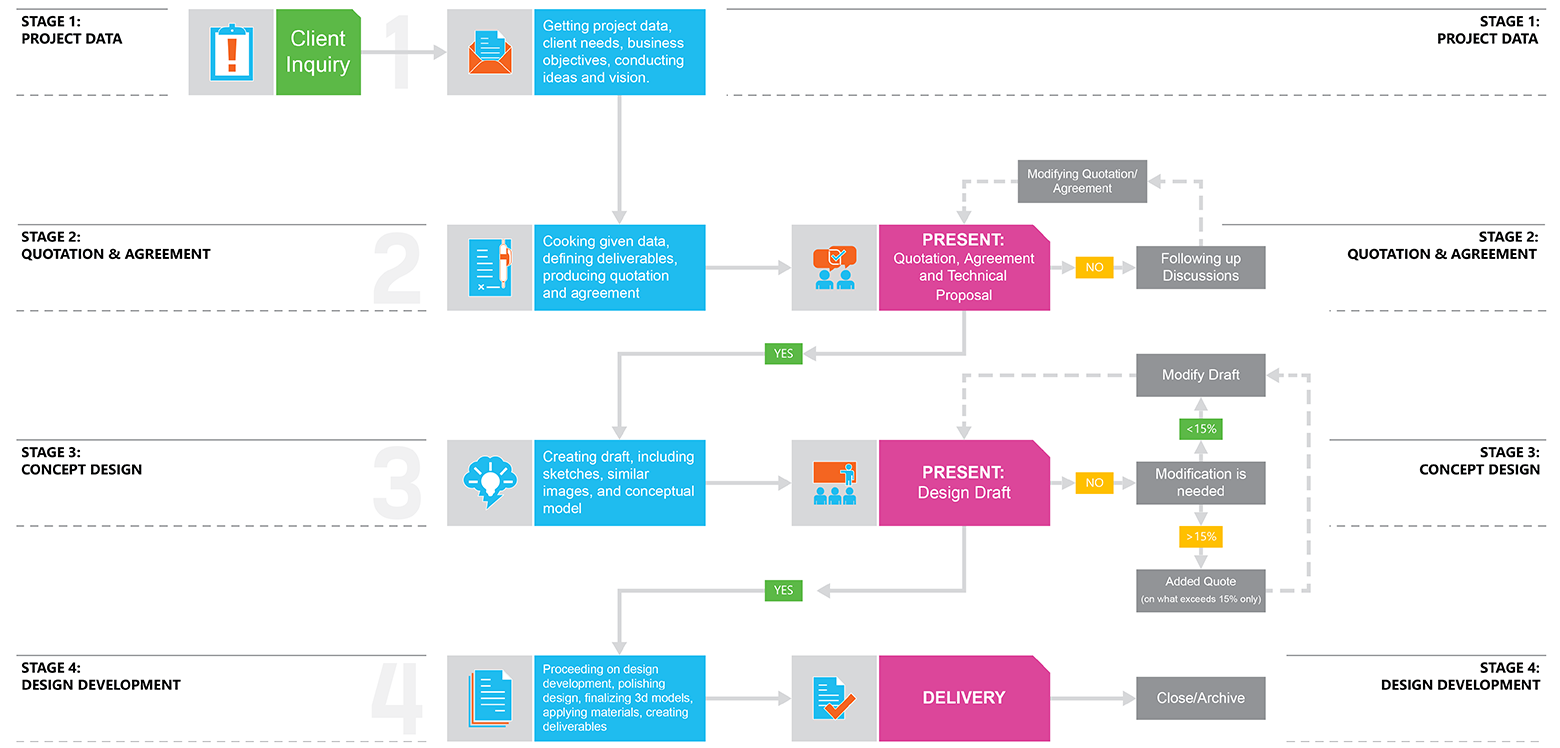 Our services includes:
Architectural Design
Interior Design
Urban Design
Landscape Design
Working Drawings
Technical Reports
3D Visualization
2D Presentation
Architectural Animations
Virtual Reality
360 Panoramic Images
Architectural Analysis
For any inquiries, please feel free to contact us .. at info@mcubestudios.com
Online Services Methodology
Sending project data and any related files such as DWG files, sketches, finishing materials,…etc.
Examining data, Producing price quotation.
Client approval, Creating draft, Sending draft.
Client feedback, Draft approval.
40% of quotation transaction.
Creating deliverable, Submit low-resolution images.
Transaction of the remaining.
Final submission.
If you need a quotation for your project, Please complete the form below with your name, email and project details that will help us quote your project. You can also include any related files to your project like images, CAD drawings, sketches, models, … etc. Our team will examine the data and produce a quotation for you in two working days.  If any missing data is needed we'll contact you for further information.