We seek a balance between art and technology, form and function, beauty and purpose, vision and result.

We are an independent firm of architects, planners and engineers offering a broad range of professional services including architectural and interior design, 3D visualization and animation. By the creativity of architects, proficiency of engineers and sense of artists, we focus on creating distinctive buildings that fuse functionality with superior aesthetic.
Metric Handbook for Planning and Design Data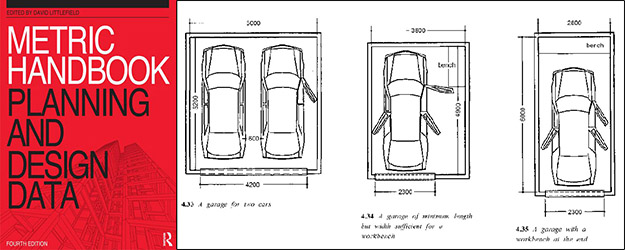 Originally devised as a guide for converting from imperial to metric measurements, 'The Metric Handbook' has since been totally transformed into the major handbook of planning and design data for architects. This new edition has been updated to account of the most recent changes to regulation and practice – in particular the increasing emphasis on environmental legislation – to meet the needs of the modern building design professional.
The Metric Handbook deals with all the principal building types from airports, factories and warehouses, offices shops and hospitals, to schools, religious buildings and libraries. For each type the book gives the basic design requirements and all the principal dimensional data, as well as succinct guidance on how to use the information and what regulations the designer may need to be aware of.
As well as buildings the Metric Handbook deals with broader aspects of design such as materials, acoustics and lighting, and general design data on human dimensions and space requirements.
The Metric Handbook is a unique authoritative reference for solving everyday planning problems. It has sold well over 100,000 copies worldwide to successive generations of architects and designers – this is a book that truly belongs on every design office desk and drawing board.
(Note: Right-click and choose save as to download)