We seek a balance between art and technology, form and function, beauty and purpose, vision and result.

We are an independent firm of architects, planners and engineers offering a broad range of professional services including architectural and interior design, 3D visualization and animation. By the creativity of architects, proficiency of engineers and sense of artists, we focus on creating distinctive buildings that fuse functionality with superior aesthetic.
Managing Quality in Architecture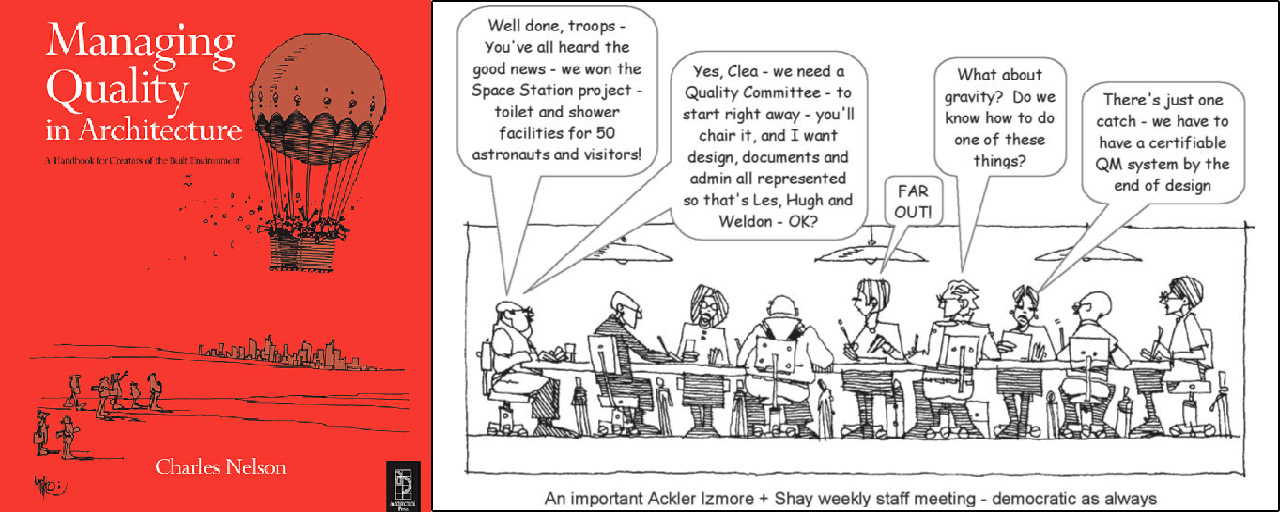 II Title: Managing Quality in Architecture; II Pages: 318; II Type: PDF; II Author: Charles Nelson; II ISBN-13: 978-0-75-066818-7; II
This handbook addresses the question of how best to manage quality in architecture for the mutual benefit of design practices and their clients. Based on research from the last two decades, it explores the general principles, tools and techniques that can be adapted to the unique culture of any design practice.
The book addresses all aspects of quality in creating the built environment, with international contributions representing some of the best thinking that exists in design practice management. It is aimed at the entire design team – those who have a role in design inputs, design processes and design execution; including project managers, contractors, suppliers and clients. An accompanying website also provides commentary and updates on the text.
Topics are linked to relevant sections of the current quality standard, and the standard is interpreted as to its application to design practice. Practices interested in establishing an ISO 9001-compliant quality system will find all the tools they need.
The interpretation of quality is comprehensive. The focus is completely practical, rather than theoretical, affording readers a concise picture of how the issues of excellence and quality performance flow across every aspect of design practice. This focus provides the vital link that distinguishes truly successful practices from the rest, Here, simply, is the answer to the forces of commoditization that challenge all designers in today's competitive environment.
The text is augmented and supported by chapters from twenty-two authoritative contributors, a foreword authored by Eugene Hopkins, and illustrations by graphic artist Michael Lindell.
Key case studies are also provided focusing on; Anderson-Brulé Architects, San José CA; Add, Inc., Cambridge MA; Geyer Pty Ltd, Melbourne, VIC Australia; Harley Ellis Devereaux, Southfield MI; RVK Architects, San Antonio, TX.
(Note: Right-click and choose save as to download)