We seek a balance between art and technology, form and function, beauty and purpose, vision and result.

We are an independent firm of architects, planners and engineers offering a broad range of professional services including architectural and interior design, 3D visualization and animation. By the creativity of architects, proficiency of engineers and sense of artists, we focus on creating distinctive buildings that fuse functionality with superior aesthetic.
AutoCAD Standards, Book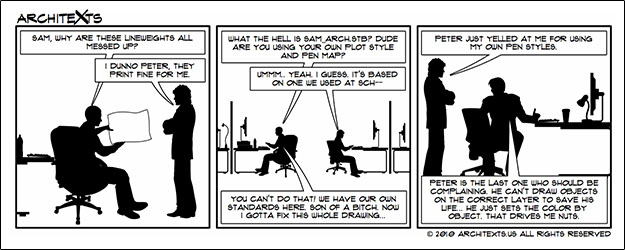 II Title: AutoCAD Standards; II Pages: 499; II Type: PDF; II
Developing standards, managing your CAD staff, and implementing the roll out of new software can be a daunting task. Learn what it takes to be an effective CAD Manager and to help your firm's profitability by automating and eliminating unnecessary procedures. Here, we discuss best practices and procedures for managing your CAD standards and resources.
(Note: Right-click and choose save as to download)